How to Prepare for Your Laser Hair Removal Treatment
2022-11-15
If you're bothered by a hairy back, this is what you need to know.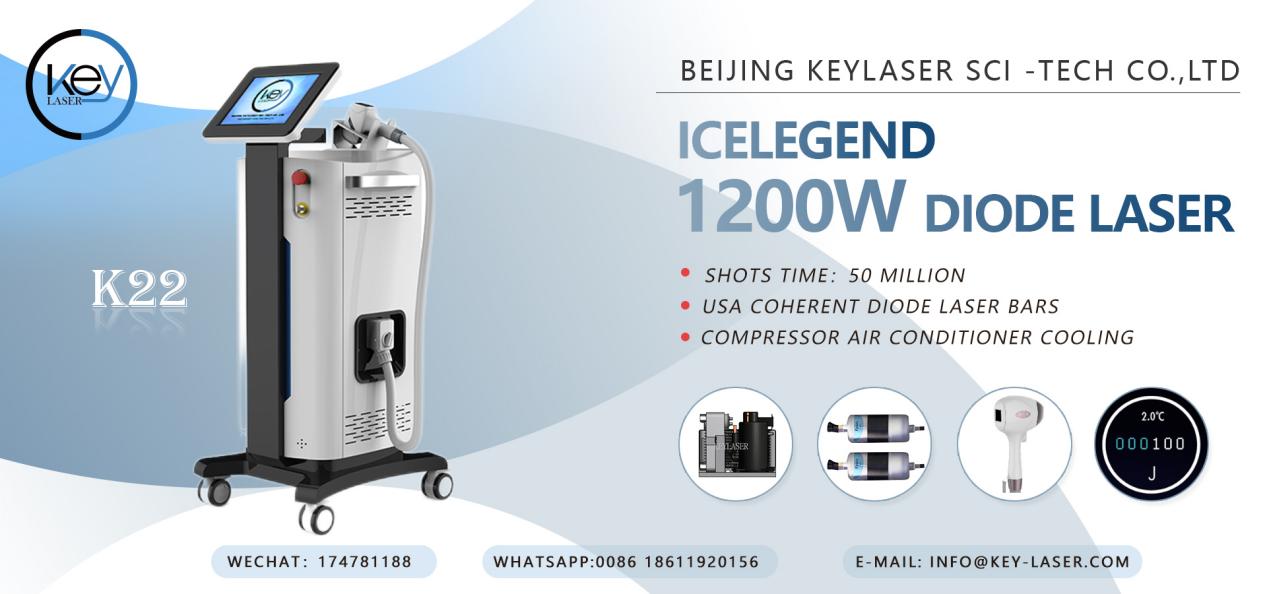 You're not alone
Some men are born with hairy backs. If you're more sensitive to the androgen testosterone, you may see more body hair - including on your back. However, hairy backs are not just a problem for men. Some women may also struggle with an overly hairy back. Hormonal imbalances and side effects of medications can cause back hair in women. 
In any case, if you're bothered by back hair, you're not stuck with it. Laser hair removal can be effective in removing back hair in both men and women, but you do need to do some preparation to make sure you are ready for laser treatment.
Diode laser energy penetrates the upper layers of the skin and transfers its energy to the hair. The energy is absorbed by the melanin present in the hair and converted into heat, which damages and eventually destroys the hair follicle without damaging the surrounding tissue to permanently prevent hair regrowth.
How to prepare for laser treatment
When you're considering laser hair removal, it's important to plan ahead to get the best results. Because laser treatments stop hair growth by directing light energy to your hair follicles, you should avoid anything that will remove hair follicles - such as waxing your back prior to treatment.
Before your session
2-3 weeks prior to your laser treatment, you can prepare your back by
:
(1)
Avoiding waxing 
(2)
Avoiding self-tanning lotions
(3)
Avoiding excessive exposure to UV rays, including tanning beds
(4)
Avoiding the use of any photosensitizing medications or creams 
(5)
Using SPF when venturing outdoors
(6)
Bring a list of your current medications to your consultation 
(7)
Never stop or adjust medications unless directed to do so by your provider
Day prior to your appointment
Although you cannot wax prior to laser hair removal, you should shave the treatment area (with a fresh razor). Shaving allows the laser to better detect the hair follicle without burning the hair itself.
On the day of your laser treatment, do not apply any lotions or creams to your back. This includes body lotions that may leave a residue on your back.
Before Summer
Believe it or not, beach preparation starts today. Because the laser energy only affects hair follicles in the anagen phase, you will have several sessions - from 4 to 6 treatments - spaced a few weeks apart to ensure that all hair follicles are treated. In other words, starting your laser treatment in the middle of winter means getting ready for the beach in June.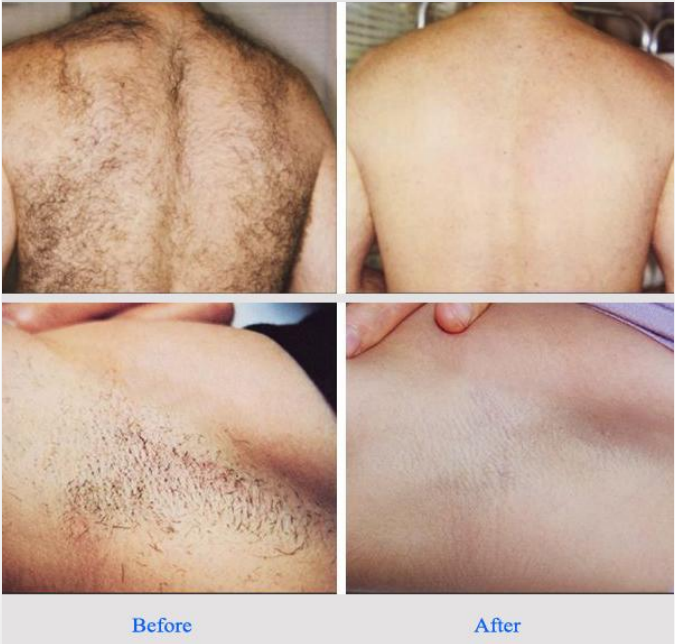 1. 12 inch LCD touch screen
2. USA coherent diode laser bars
3. Germany imported water pump, no noise and long time
4. Japan imported cooling element, can be used for 5-6 years
5.Energy value temperature value display on screen
6.Compressor cooling system for rapid cooling,48 hours work without stop
7.Fast-safe-non invasive, reliable treatment
8.Strong energy output 1-200J  
If you're not happy with shaving, tweezing, or waxing to remove unwanted hair, laser hair removal may be an option worth considering.Laser hair removal is one of the most commonly done cosmetic procedures. It beams highly concentrated light into hair follicles. Pigment in the follicles absorb the light. That destroys the hair.
Diode Lasers are useful for removing unwanted hair from the face, leg, chin, back, arm, underarm, bikini line, and other areas. PrettyLasers produced diode laser hair removal machine. The exact number of maintenance laser treatments varies by individual. Most people need between four and six laser therapy sessions. You also need to space these out by six weeks each. This means that the full treatment cycle can take up to nine months.
Facial hair removal
Chin & lip hair removal
Beard removal
Armpit hair removal
Arm hair removal
Leg hair removal
Chest hair removal
Bikini hair removal