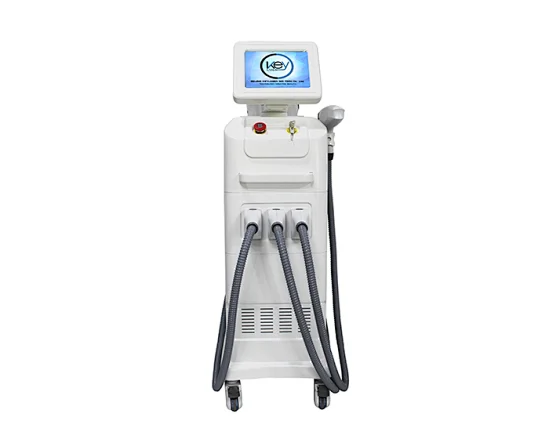 Elight ipl rf Shr hair removal yag laser tattoo removal machine
1. the water pump imported from Germany has fast flow rate and good effect,

2. the plug-in head and water pipe imported from Germany can be folded 360 degrees for easy use.

3.Pure Japanese imported capacitors, high safety factor, reject domestic production
elight ipl rf hr hair removal yag laser  tattoo removal machine SHR IPL RF YAG LASER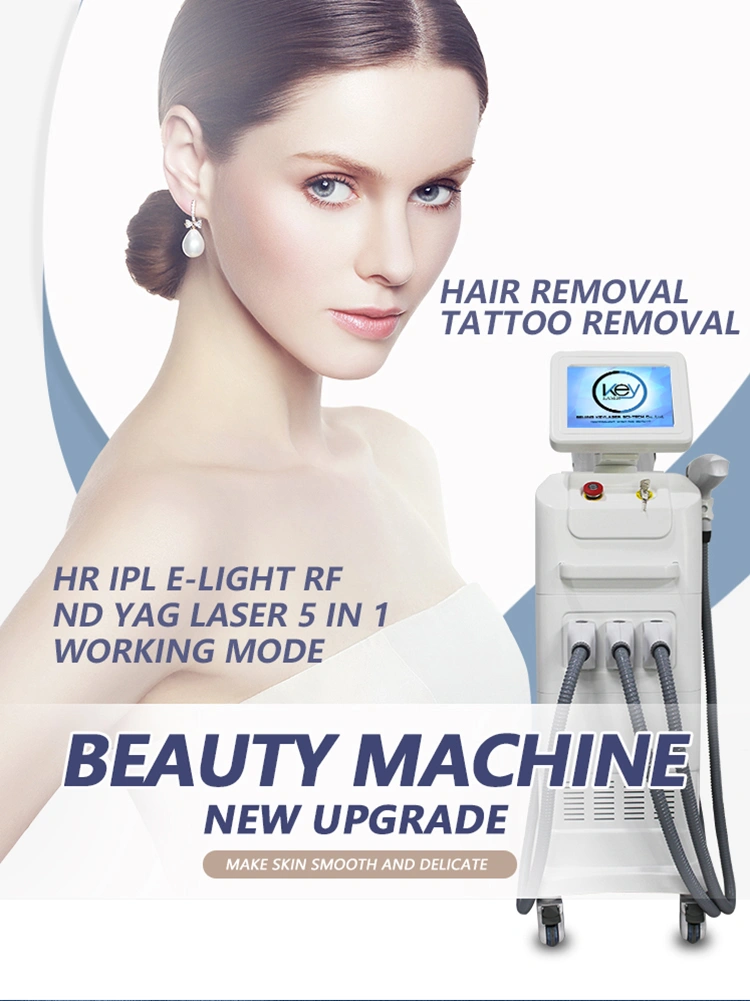 SHR IPL RF YAG LASER Working Principle


super hair removal

Technology:
Super Hair Removal, a technology of permanent hair removal which is having a sweeping success. The system combines laser technology and the benefits of the pulsating light method achieving practically painless results. Even hairs which until now have been difficult or even impossible to be removed.The treatment is more pleasant than with the conventional systems and your skin is better protected.

Elight-IPL:
Beauty machine combines three advanced technologies: Bipolar Radio Frequency+IPL+Skin Contact Cooling. With the impedance difference in skin and pre-heat produced when the skin selectively absorbs optical energy, makes epidermis and dermis different diseased tissue produce light pyrolysis effect. The absorption of RF energy is not affected by skin pigment, could use for both deep color and light color skin. Meanwhile, contacting surface cooling technology applied on the treatment probe head can eliminate the heat effect attributed to photon energy, greatly reduce pain in the process of treatment. And increase the resistance of surface skin, reduce the RF absorption of the surface skin, greatly improving both the treatment performance and safety.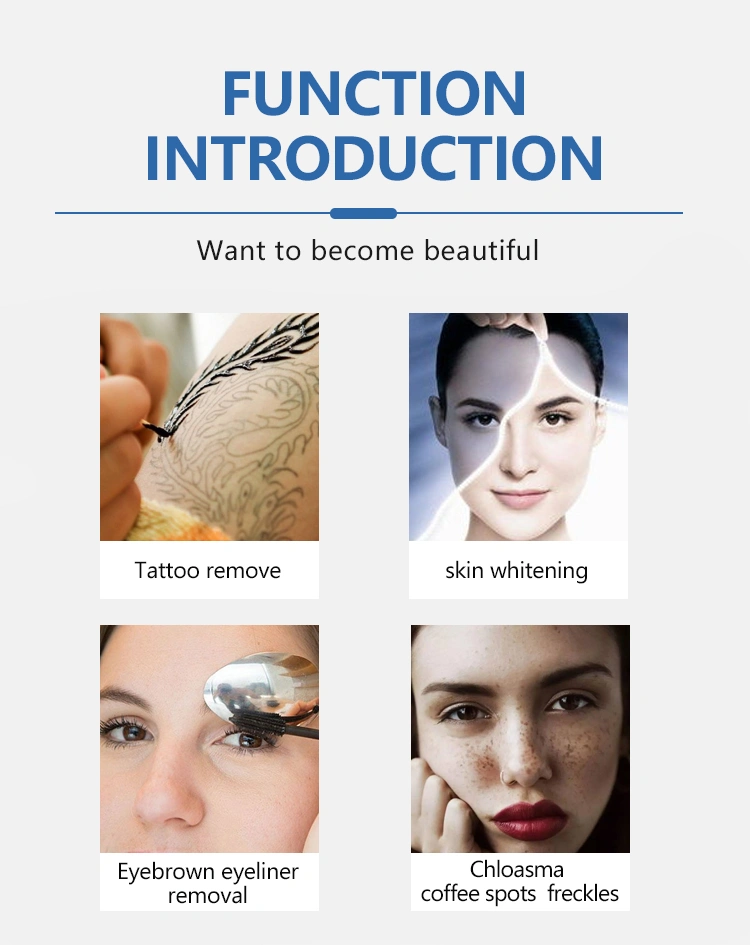 ND YAG Laser System:
Q-switched Nd:yag laser device-Radi applies the explosion effect of laser, which can permeate the cuticle efficiently to the pigment mass in the derma. When the laser is absorbed by according pigment, the pigment mass expands quickly and breaks into particles which are eliminated through phagocytes. Whereby the shattered pigment is absorbed by the body and excreted out. Gradually the pigment becomes lighter and lighter till disappearing. Gradually the pigment becomes lighter and lighter till disappearing.

SHR IPL RF YAG LASER Details Images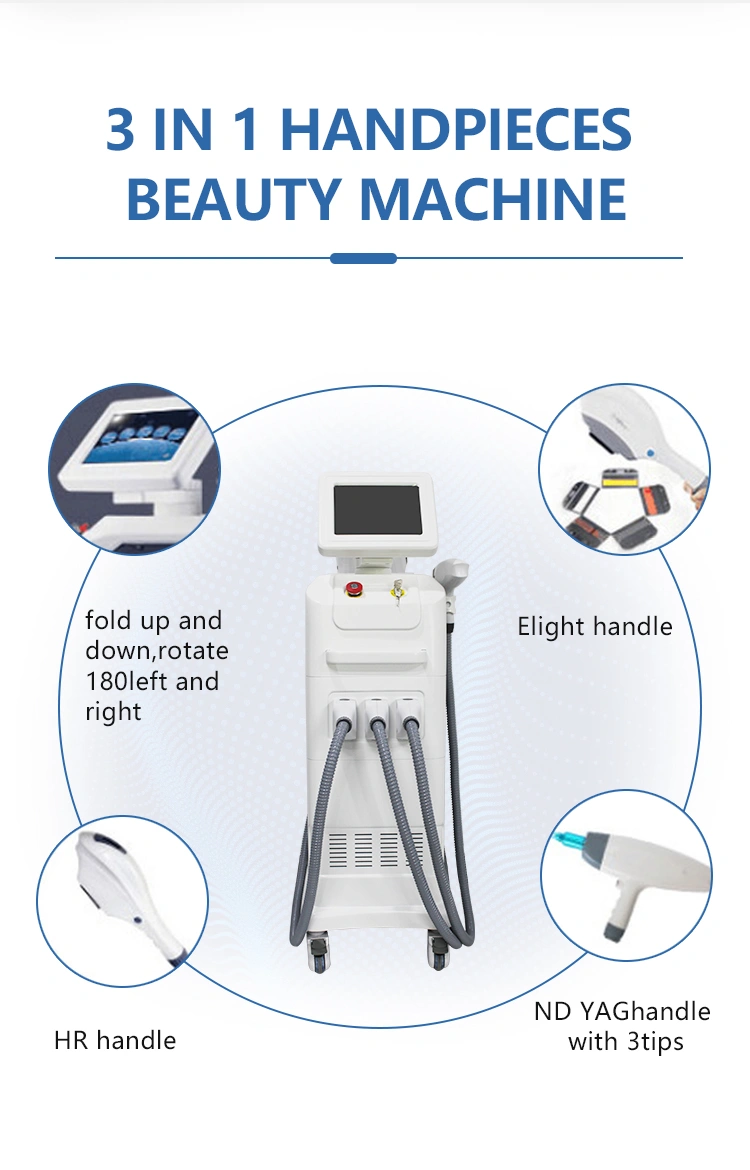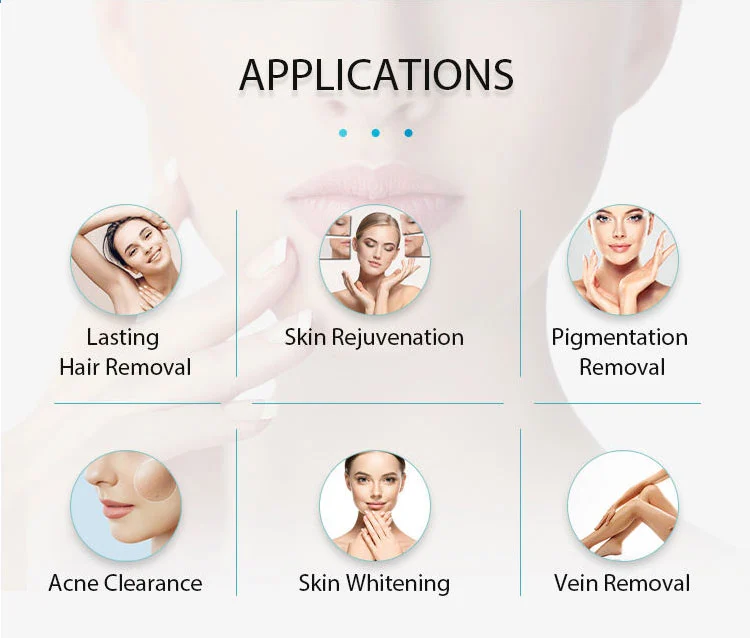 SHR IPL RF YAG LASER Operation Interface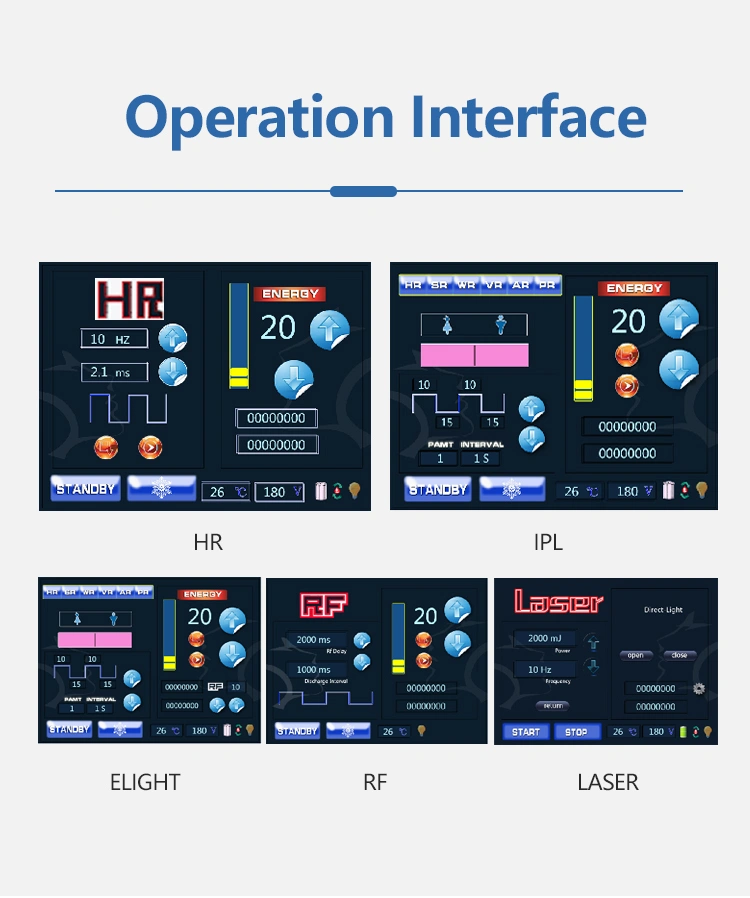 Light Source

Diode Laser+ND YAG laser

Wavelength

Diode laser:808nm/ 808nm+755nm+1064nm
Nd:yag laser:1064nm+532nm+1320nm

Operation Interface

10.4 LCD Touch Screen

Spot Size

12*12mm / 12*16mm

Laser Bars

USA Coherent

Laser Power

Diode laser :1000W
Nd:yag laser: 1000W

Energy

Diode laser :150j
Nd:yag laser: 2000mj

Cooling System

TEC Air conditioner cooling +Water cooling + Wind

Voltage

110V/ 220V

Repetition Rate

1~10HZ
SHR IPL RF YAG LASER  SHR IPL RF YAG LASER