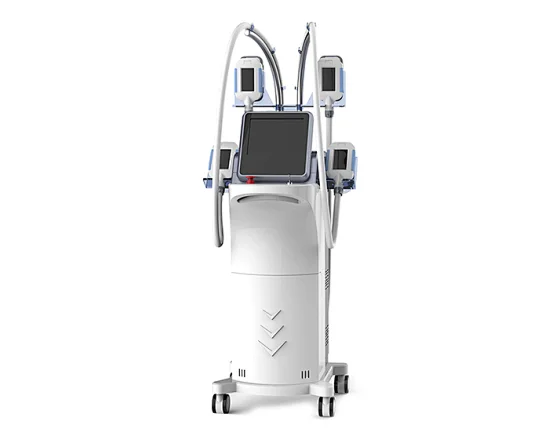 Frozen Weight Loss cryolipolysis machine for sale
No scalpels, injections, incisions,traumatic suction, or anesthesia
Handles Body SculptingCryo Fat Freezing Slimming Machine
Frozen Weight Loss Cryotherapy slimming  machine  
Cryotherapy slimming machine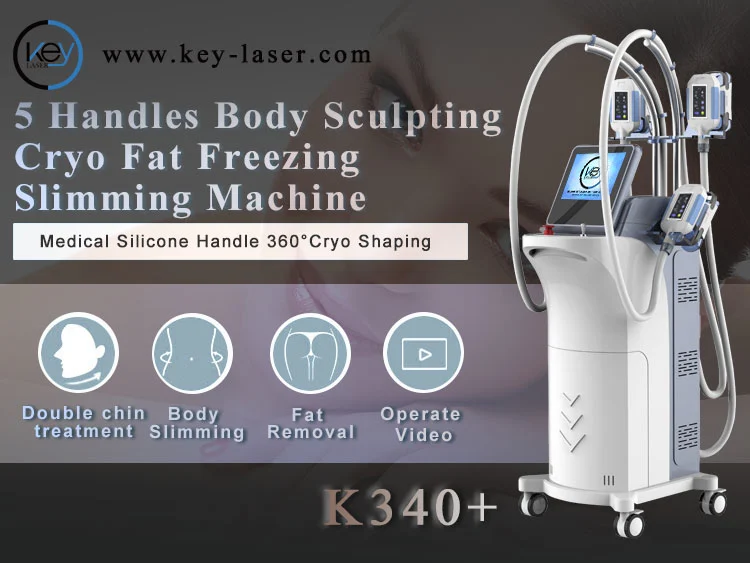 Cryotherapy slimming machine 

working Principle 
Cryotherapy slimming machine
FAT REDUCTION VS WEIGHT LOSS
It may be confused to hear that reducing fat is not the same as losing weight. It's both about what happens to fat cellsLosing
weight makes fat cells smalle,and losing weight does not make fat cells go away. The number of fat cells in our bodies typically
becomes a fixed number sometime in our teenage years. Losing or gaining weight generally does not increase or decrease the
number of fat cells. Instead, it changes the size of fat cells.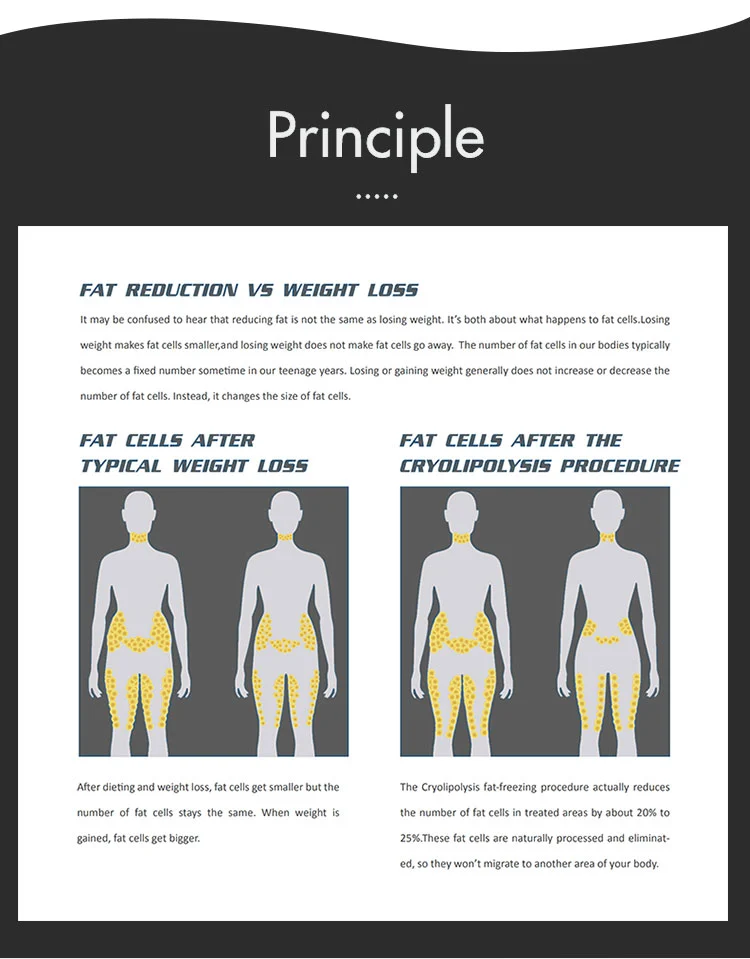 Cryotherapy slimming machine Fast Treatment – Due to having dual handpiece and 360 degree cooling our treatment time varies from as little as 40-60 minutes. This means that we are able to save you valuable time and money.
Cryotherapy slimming machine
Effective results – Most Cryolipolysis treatments take 12 weeks to see optimal results, whereas with 360 type, results can start to show from 4-6 weeks post treatment. And because of the 360 handpiece, more fat cells can be targeted and killed. 360° Surround Cooling Technology, The cooling system can reach its target temperature faster than previous models, maximizing time efficiency and convenience for both patients and practitioners.
 Detailed Images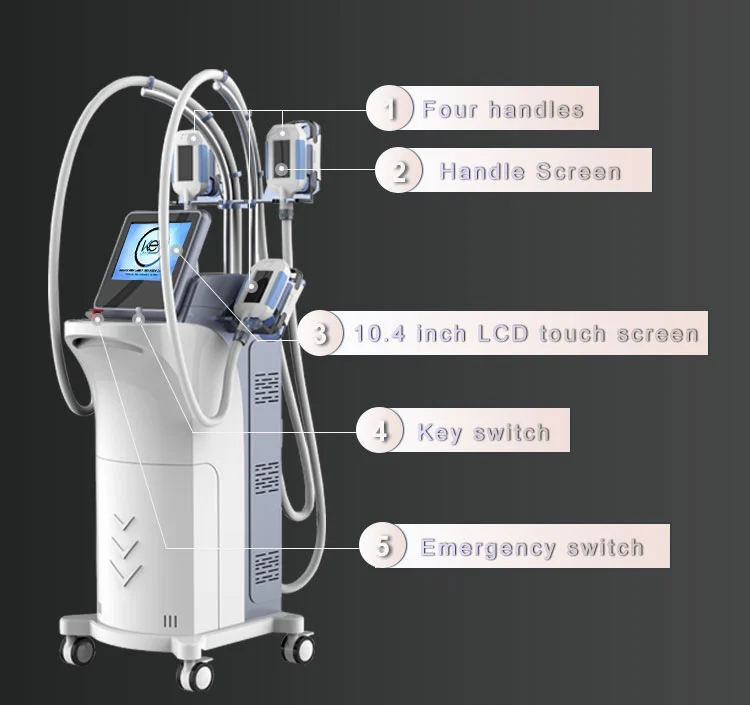 Cryotherapy slimming machine
Advantages:
Cryolipolysis machine has reheating function, green LED and red LED,
and the tailor made antifreeze membranes, all of these will help the cli-
ents avoid frostbit during treatment.
Cryolipolysis machine with integrated technology double cryolipolysis
under vacuum, two cryolipolysis work heads working at same tine and
vigorous suction system help such the treatment area well can short the
treatment time.
Easy to operateThorough temperature control Treatment time setting Automatic and manual functions
Precise control of vacuum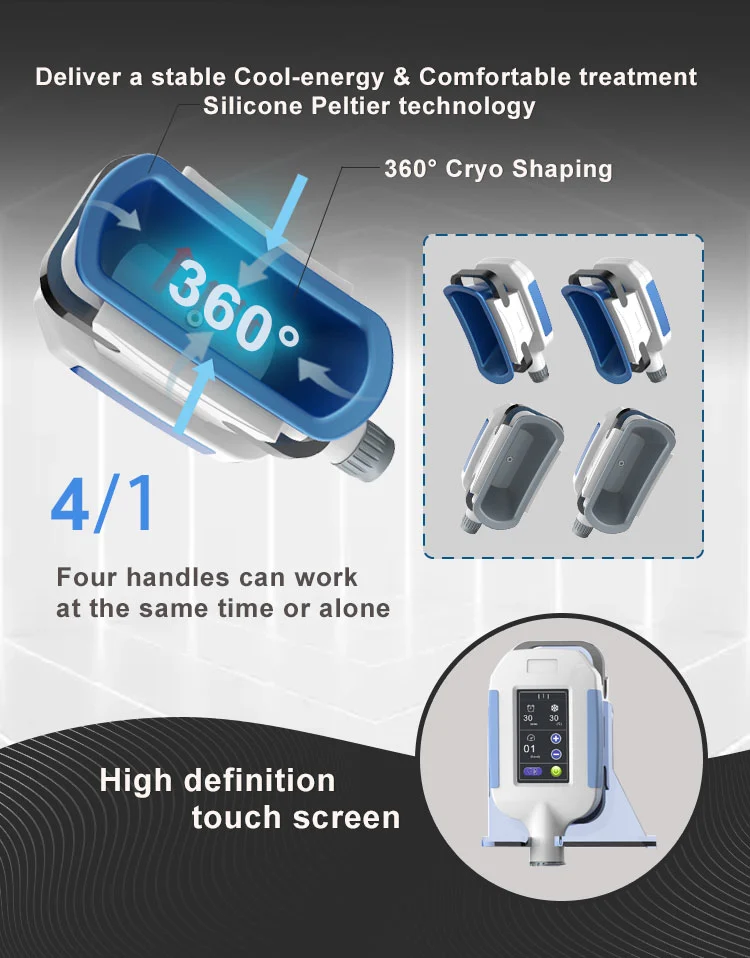 | | |
| --- | --- |
| Type | Cryolipolysis |
| Interface | 10.4 inch touch color screen |
| Power | 1000W |
| Treatment Temp | -10°C-0+5C |
| Treatment Time | 1-60min |
| Suction Level | 1~6 |
| Monitor | 8pcs |
| Volume | 47*43*120cm |
| Voltage | 220V/110V |
Cryotherapy slimming machine
Ideal for smaller bulges
Mini freeze
Safely targets delicate, hard-to-reach areas
35 minute cycle,Complete results in 1-2 visits
A smooth, contoured, youthful jawline and chin
No scalpels, injections, incisions, traumatic suction, or anesthesia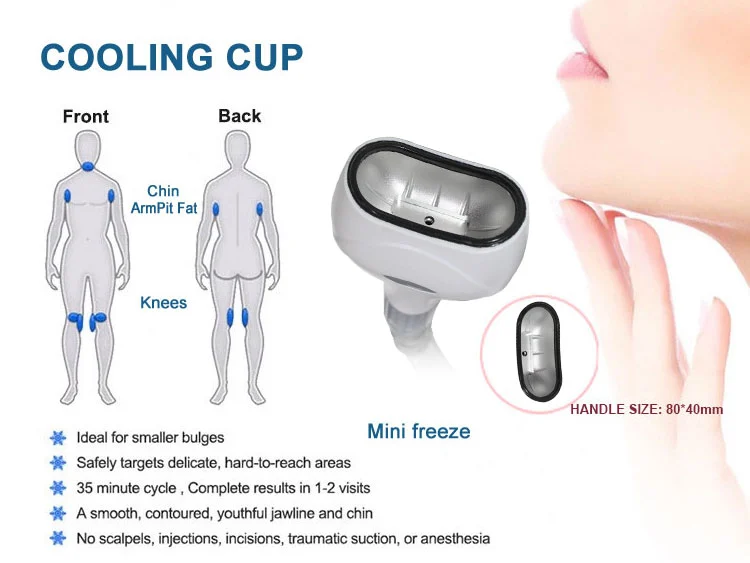 Cryotherapy slimming machine
ldeal for smaller bulges
Safely targets delicate, hard-to-reach areas
35 minute cycle , Complete results in 1-2 visitsA smooth, contoured, youthful jawline and chin
No scalpels, injections, incisions,traumatic suction, or anesthesia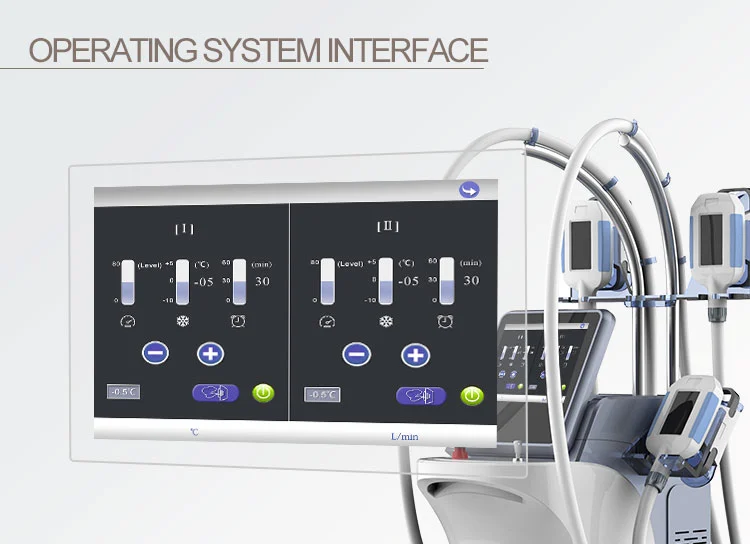 Cryotherapy slimming machine